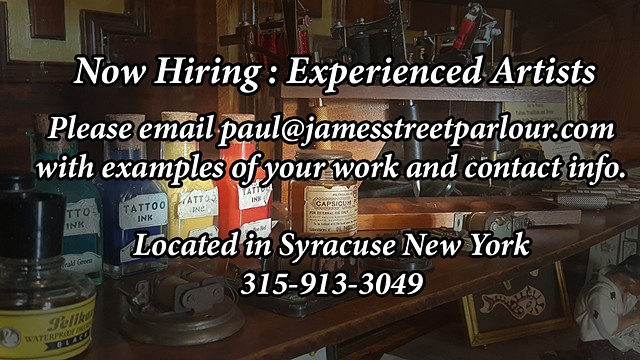 Tattooing since 1998



As of August 2016 Paul will be located in the city of Syracuse, central New York State.
The James Street Parlour is in an historic second empire building built in 1872 and just 3 minutes walk from downtown.
The demand for work is high, please do not be offended if your inquiry is not answered.
Paul is proficient in many styles of tattooing so you do not need to have a picture of what you'd like as almost anything can be designed for you.
With a B.A. in fashion design, ten years of graphic design and illustration experience and nineteen years tattooing the final result is an unique tattoo as individual as its owner



Paul Roe
The James Street Parlour
457 James Street
Syracuse, NY 13203
paul@jamesstreetparlour.com


315-913-3049
paul@jamesstreetparlour.com